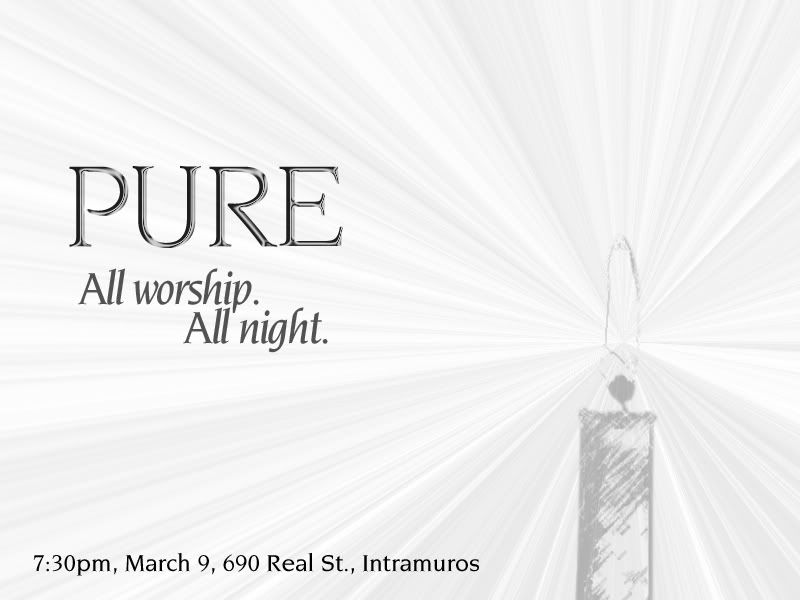 We've had PURE
light
, PURE
calling
, PURE
worship
, and a host of other PUREs in FullCup's long run. Now we're going back to the basics -- plain. simple. unadulterated worship night.


PURE.
Come worship with us this Friday, March 9, 7:30 pm. Join us as we end our topic for two semesters -- "Who on Earth was Jesus?" and do what we are meant to do -- to shed our shame and fears, to let go of pride and hurts, to bow down and kneel towards the Lamb that was slain.
All woship. All night. This Friday

at the Cup

.